Upcoming Events
Wire
6815 W. Roosevelt Rd., Berwyn, IL
Wed March 29, 2017 8:00 pm CDT (7:30 pm DOORS)
A Feature By Lee Kazimir
More Shoes, Casey Ostrowski, R. Lyle Schipits, Rachel Swain
21+
$7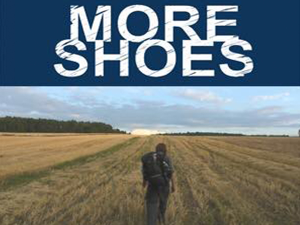 Screening of Lee Kazimir's brilliant, award-winning "More Shoes," a documentary of his journey from Madrid, Spain to Kiev, Ukraine - completed entirely on foot. The tentative schedule is as follows: the evening will commence at around 8pm with about an hour of some acoustic musical performances by his family and friends- LaRaie Zimm, Rachel Swain, R. Lyle Schipits and Casey Ostrowski. The film will be screened at approximately 9pm.

Lee's life was cut tragically short 17 months ago, and "More Shoes" was never able to earn very many screenings in Chicago, despite making an appearance at Slam Dance and receiving numerous accolades on the national festival circuit.

Proceeds from the event will go towards a foundation to be set up in Lee's name, tentatively called Fellow Travelers, which will complete Lee's final project, the card game Engineered Crash, as well as serve to fund future projects in his name.

"More Shoes" is a wondrous tale of one man's long walk of discovery as he travels from Spain to Ukraine.

It remains a great film, and it overflows with our friend's gentle soul and his genuine humanity.

Please join us as we remember our friend and brother and celebrate his legacy.