Upcoming Events
Wire
6815 W. Roosevelt Rd., Berwyn, IL
Thu May 4, 2017 8:00 pm CDT (7:30 pm DOORS)
The Blackout Diaries hosted by Sean Flannery
21+
$10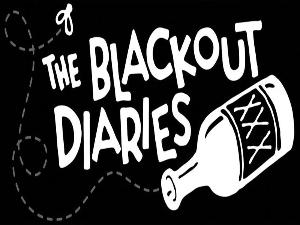 The Blackout Diaries is an interactive comedy show were standup comedians, plus 'regular' people (cops, firefighters, teachers, etc) tell true drinking stories with photos from the events. Then you, the audience, can ask questions.
The Blackout Diaries has been selected as a Critics' Choice in The Chicago Reader, Chicago Tribune and Chicago Sun Times and more. Segments from the show have appeared on Comedy Central, NPR, Sirius Radio and more.
This is the final edtion at Wire, and will conclude our Blackout Diaries series.